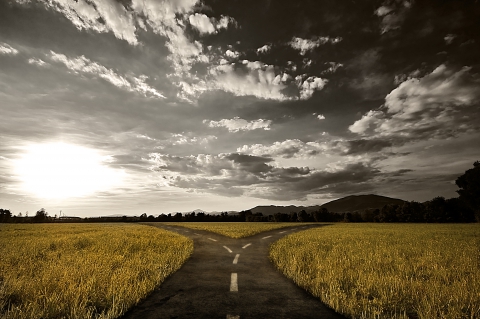 Are you taking to the road for an adventure? It's time to get the oil changed, pour a full tank of gas, and plan your route. Regardless of the destination, a road trip can, and should, be fun! But you'll want to take a tip from the Boy Scouts before you open the garage door: Be prepared.
Hydration & Snacks
First and foremost, you'll want to pack plenty of food and hydration. Fill up a full Hydr-8 Bottle for yourself and all of your co-travelers. Our water bottles have measurements, so that you can track your intake and make sure that you're healthy and hydrated on the road!
As for food, bring plenty of easy-access snacks. Remember, you don't have to sacrifice your health for convenient snacking! Opt for fruits, crackers, and nuts. Take a minute to pack yourself a bunch of sandwiches for the journey. Try to stay away from chips and candy, since they're so easy to eat mindlessly as you enjoy the passing scenery.
Tech or Travel Maps
You don't have to have a high-tech GPS device to head out on a road trip, but it's often more convenient! Use your smartphone or another smart device to keep you on track throughout your trek. With powerful GPS apps out there on the market, travelling couldn't be simpler. You can track your progress, check traffic, and have up-to-date mapping of any new roads or changed routes along your path.
If you're thinking of going old-school, you can bust out a map. Try to get your hands on the most recent road atlas for your area because, again, roads and routes can change! Lots of modern maps come with suggestions for sites to stop and enjoy as well.
Think Comfort
A road trip wouldn't be a road trip if it weren't long! So get comfy and cozy. Wear loose, breathable clothing. Go for casual footwear (sandals, running shoes, or even slippers if you're looking for ultimate comfort). Bring blankets and pillows if you're planning on napping while you're posted up in the passenger seat. Don't skip out on sunscreen and sunglasses! You'll be spending hours in the sun, and a bit of protection can save you from a bad burn.
Emergency Essentials
Pack a first aid kit. Make sure you have a spare tire (and know how to use it!). Get a set of jumper cables. Hopefully you won't need to use these tools along the trek, but they could be a lifesaver! Also, be sure to keep a handy supply of any prescriptions that you'll need.
A Camera
Bring a camera to capture the memories and sites along the way! A road trip isn't complete without the beauty that the open road offers. So take your DSLR or your camera phone! Even a disposable camera will do!
Alright, you should be prepared! You've filled up your Hydr-8 water bottles to the top measurement. You've mapped out your journey and stops along the way. You've packed a pillow, and you've decided on your favorite pair of sweats. You know how to change a tire. And you've charged up your camera. It's time to hit the road! Bon voyage!